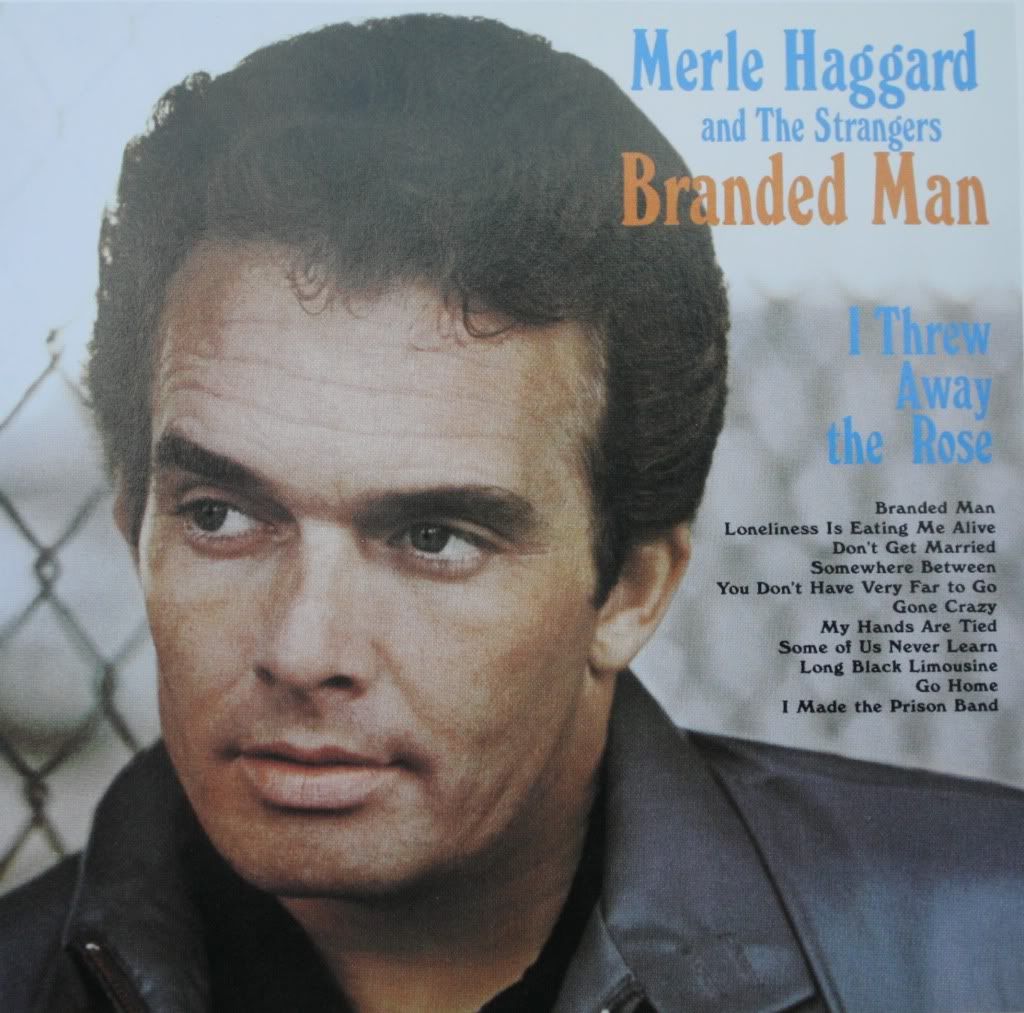 Yeah, that's right, there used to be such a thing as
good
country, and we're not talking about pill-popping tough-guy
posers
, we're talking about the guy who was
in
San Quentin for armed robbery when said legend
performed there
. In spite of his heavenly pipes, Merle has always resonated with me because of his realism and authenticity--he writes and sings about what he knows, most often drinking, heartbreak and jail.
Branded Man
was my first Merle Haggard album and still one of my very favorites. Merle hits some glorious notes on this album both low (on "I Threw Away the Rose" and "Some of Us Never Learn") and high (on "Long Black Limousine" and "I Made the Prison Band"). A lot of these songs trade on the time-honored country trope of cheesy wordplay (a tradition that has somehow even remained in shitty contemporary country): lines like "If you're trying to break my heart/You don't have very far to go" are glorious in their down-home cleverness, while elsewhere Haggard, referring to his past days of wine and roses, admits with a straight face "I kept the wine and threw away the rose." There are many facets of this album's glory, from the track titles--some of which stand alone quite well--to the unbounded variety. Merle goes from classic Bakersfield honky tonk to jazz to Spanish-flavored and back again in a very short time, and the Strangers have no trouble adapting to the style changes. I swear, country music probably has the best session musicians out of any music genre. Though there are a couple of driving Bakersfield numbers, I wouldn't mind a couple more.
Get the CD or MP3s here
, on a two-for-one with
I'm a Lonesome Fugitive
.