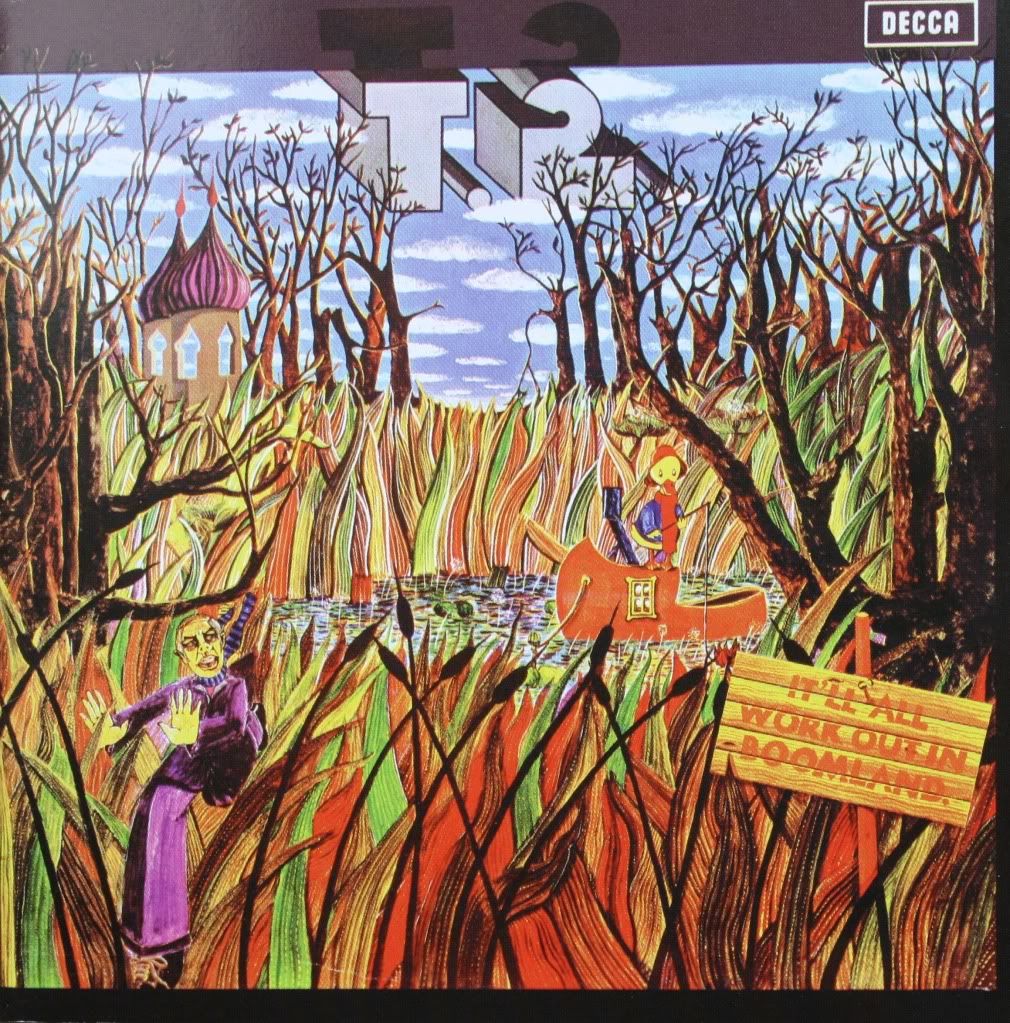 If you're reading this, there's a good chance you already know that a big part of the allure of hunting through obscure albums from 40+ years ago is the chance of finding buried treasure--a great album or group that for whatever reason never achieved success in its day but deserved much more attention than it ever got. Now that we've got the internet, there are numerous resources (review aggregates like
allmusic
, user-generated databases like
Rate Your Music
, helpful product reviews on
Amazon
, and any number of great blogs) dedicated to spreading the word about great, sometimes non-commercial music. Thing is, the same basic rules apply to these sources that apply to the mainstream media's coverage of commercially-successful music--there's hype surrounding some artists, reviews aren't always well-written or unbiased, and aficionados of a certain genre can sometimes be a little hyperbolic when describing how good an album might be in a
general
sense. Sometimes artists are hyped for the simple reason that original vinyl copies of their albums have always been scarce and sell between record collectors for huge sums of money--often times irrespective of the actual quality of the music. None of these rules are hard-and-fast, though, and like always we have to use our own tastes and personal preferences to decide if something is buried treasure or not--even if a bunch of people say it's great.
I came across T2's sole 70's release,
It'll All Work Out In Boomland
, while on the hunt for some fresh, good heavy, psychedelic and progressive rock, finding it heavily lauded by a number of sources. Naturally, my expectations were pretty high after hearing a lot of praise for this album, and I can firmly say that it doesn't meet them. The album consists of four tracks (ah, the 70's), the first of which is a fairly uptempo rocker ("
Moving in Circles
") with a jazzy guitar riff. While it's not an inauspicious start for the album, there's nothing to distinguish the mildly dissonant guitar lines from any number of similar 70's bands that didn't make it big--melody and the ability to compose catchy riffs are things that you either have a special knack for or you don't, and while the riffs on this song certainly rock and are pleasant to listen to, it's easy for me to hear why they didn't stick out to 1970 listeners.
Another element on which hard rock stands or falls (for my tastes) is vocals--so many obscure bands from the 70's wear their lead singers like albatrosses around their necks. T2's lead vocalist can certainly sing on-key and not unpleasantly, but his voice sounds like any number of generic rock singers of the era and it pretty much never rises to a level of aggressiveness that matches that of the music's high points. The lyrics are vague but not compelling enough to provoke any sense of mystery or closer listening. Again, it's easy to hear how singers with more distinctive vocal styles achieved more success in the hard rock genre.
The center of the album is made up of two ballads--the first, the mellow, and jazzy acoustic guitar/piano-driven "J.L.T." never really takes off, though there's a cool odd-metered piano/mellotron riff at the end. "
No More White Horses
," more of a power ballad, is probably the album's best track from a songwriting perspective, plodding along into a dramatic buildup with some electric guitar shredding and a majestic trumpet melody. The side-long "Morning" closes the album, beginning downbeat (yet again) and building into some riffing that recalls the first track, as well as some pretty satisfying interplay including the bass and drums. For an epic, it's fairly well-constructed, with some loud/soft/loud alternations and a pretty great "Whyyyyyyyyyy" vocal refrain, though I'm not sure the ideas presented really warrant over 21 minutes.
After my initial disappointment, this album has incrementally grown on me--in spite of its generic nature, there's surely some craftsmanship at play, and it's certainly better than quite a few obscure albums in its genre. Part of my disappointment lies in the style of the music--though it's "hard psych," most of the tempos are almost maddeningly slow, even if there is eventually some heaviness to be found--I prefer my hard rock/proto-metal to have quite a bit more energy, though changes in dynamics are always welcome. I also prefer a lot more in the way of good guitar hooks and riffs--the soloing here is ok if a bit limited in terms of different musical ideas presented, but most of the time the mix is a lot of chordal sound without much identifiable melodic substance holding it together or giving it direction. As I mentioned before, the riffs that are actually here aren't particularly distinctive or interesting. I'm much more likely to reach for something like
Captain Beyond
, which swiftly and relentlessly pursues a wealth of compelling ideas with an uncluttered and forceful guitar sound and much better vocals, or something like High Tide's
Sea Shanties
(more on that one later), which is heavy to an ungodly degree without sacrificing energy or a clear sense of melody--both of which are much more satisfyingly progressive, rather than simply taking cues from prog's tendency to
sprawl
(which is just about the sum of T2's connection to progressive ideals).
When it comes to searching for hidden gems, you can't win 'em all--this album's attempt at an anthemic sound didn't really strike me as particularly heavy, progressive or psychedelic, but I can see why people who are really into hard psych, etc., might be able to get behind it--that's about the only listener to whom I'd recommend this album. Since it's not my #1 genre, I have a much lower tolerance for generic sounds than I would with, say, something from the Canterbury scene or avant-progressive rock. As it stands, I can leaven the majority opinion with my observations and try and help like-minded listeners avoid disappointment.
This album is out-of-print, but you can find it
here
.