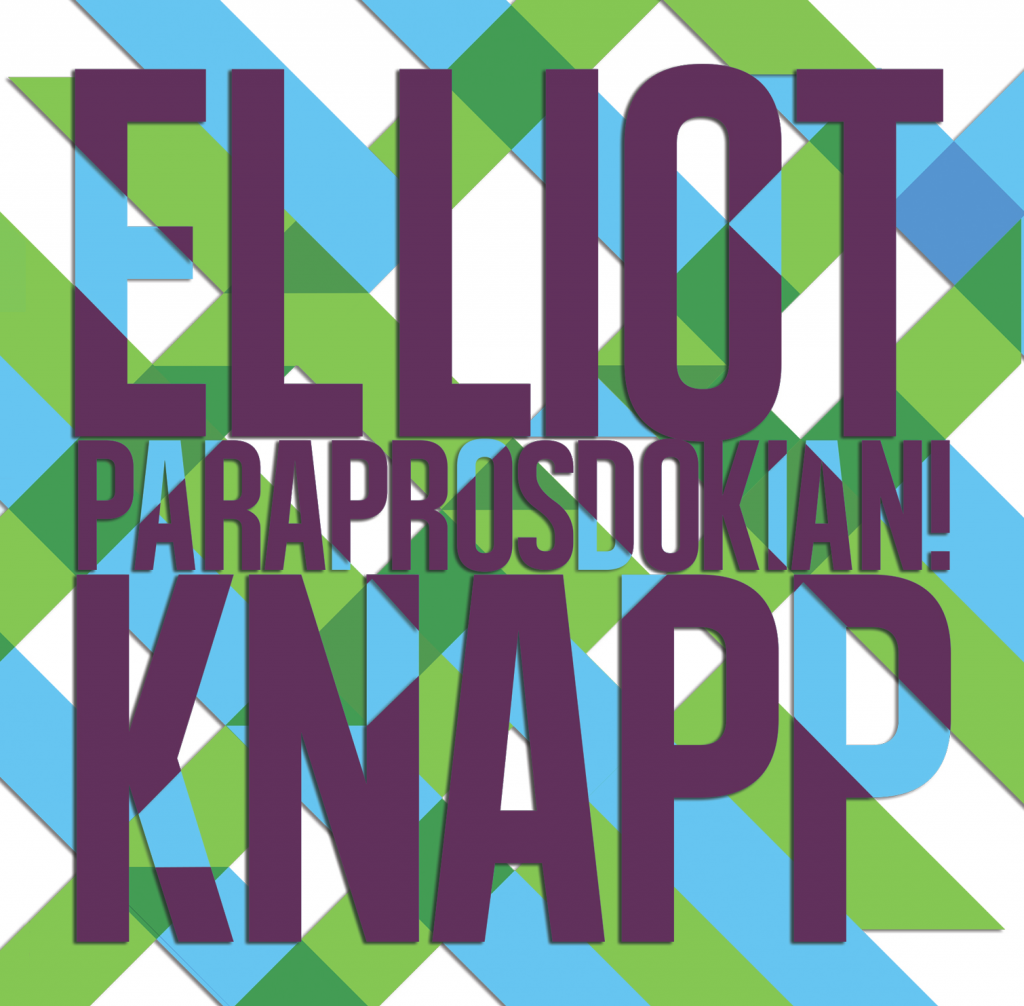 Paraprosdokian! is Elliot Knapp's fifth independently-released studio album since 2010. Its 11 original songs focus the wild creativity and avant-garde leanings found on 2012's Cheap Seats atthe Cartesian Theater and November 2013's Anadromous into tightly-composed pop songs that are no less surprising, intricate, or unusual than Knapp's previous outings. Knapp's trademark eclecticism shines across this music's ethereal vocal melodies, otherworldly guitar hooks, rhythmic counterpoint, and polished poetry, all of which are anchored to 11 intricate compositions of joyful struggle, yearning, and passion, wherein the limit of cynicism and the potential of dreams are blurred past the point of recognizability.
While tracks like "Hungry" evoke a manic and undeniably twisted, funky reconstruction of New Wave sensibilities à la Talking Heads and The Cars, others like the buoyant "Memory" find Knapp's trademark intricate guitar counterpoint wound into sparkling iridescence of uncategorizable provenance, rising from moody spaces even farther to an anthemic pitch on the swelling "Left Wanting," while elsewhere Russ Kleiner's uncanny breakbeats marry with edgy synth bass and angular post-punk guitar riffing on "The Secret Room" to push Knapp's sound into untrodden corners of some future sound palette.
Paraprosdokian! is available to purchase on Knapp's Bandcamp, CD Baby, and iTunes as well as numerous other online marketplaces and streaming venues.
Music video for "I Live In Ballard," track three from Paraprosdokian!:
Paraprosdokian! was recorded, mixed and mastered by Justin Phelps at Cloud City Sound in Portland, OR, with assistance from Rohan Sforcina.
Russ Kleiner plays drums on all tracks.
Elliot Knapp sings and plays all other instruments.
Album art designed by Michelle Koelbl.